Tovie AI's Mobile Virtual Assistant Revealed a Peek Into the Future of Telecom at MWC23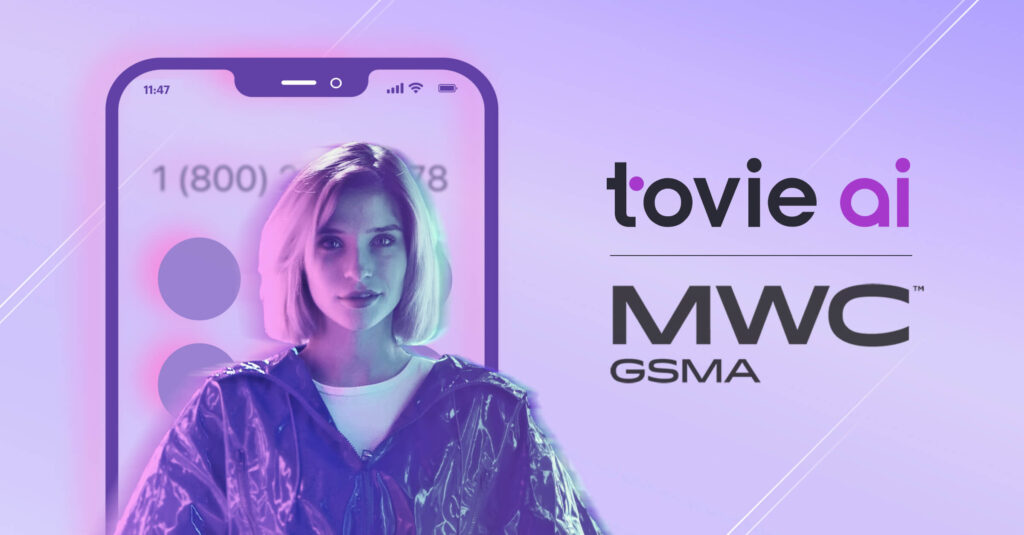 Tovie AI celebrated its debut at Mobile World Congress 2023, where it showcased its distinctive AI-powered, ChatGPT-integrated solution, Mobile Virtual Assistant. The assistant handles mobile subscriber calls, protects against spam and replaces outdated voicemail tech. This creates added value for mobile operator subscribers, increases Net Promoter Score (NPS) and boosts revenue from value-added services.
The cutting-edge solution demo brought some leading players in the connectivity business to Tovie AI's stand with great interest and impression. Many new connections and partnerships were forged. Many interesting conversations happened with Master students of EADA Business School Barcelona, with Principal Analyst from Omdia, MVNO (Mobile Virtual Network Operator), Tech professionals, C-suites and Opinion Leaders in the global telecom industry.
Siama Hussain, Enterprise Sales of Tovie AI, stated:
"Mobile World Congress 2023 was enormous and full of technological innovation. Besides all the significant presence of leading telecom operators, smartphone brands and infrastructure vendors, MWC23 witnessed a diverse range of startups at 4YFN (4 Years From Now) pavilion. Although most of the exhibitors deliberated on the next-generation telecom solutions, including 5G, 6G, satellite connectivity, Artificial Intelligence (AI), and Internet of Things (IoT), not so many companies offered a full package of AI-powered solutions and services like Tovie AI. That was why the Tovie AI's mobile assistant stood out as a game changer for mobile operators to open the door to new features and also monetisation opportunities."
The flagship event saw 88,500 attendees from 202 countries who showcased game-changing tools and discussed the hottest AI trends including Generative AI, LLM, ChatGPT but hardly represented how to utilise or apply these trends to their solutions. This was where Tovie AI's integration with ChatGPT captured the attention at MWC23.
The development team at Tovie AI has its ear to the ground in terms of consumer trends and solutions, adding value to both the service offering for the end consumer and the business models of its channel partners. Microsoft's recent announcement and ongoing investment in ChatGPT ignited interest and demand for personalised experiences in the market.
The Mobile Virtual Assistant's intelligence is powered by Tovie's own NLU platform that enables it to determine the meaning of what is said and flexibly manage the script of the dialogue, while the LLM ChatGPT from OpenAI, operates in experimental mode, within the solution, providing the end user with a summary of the conversation. The Tovie AI Emotional Speech Synthesis platform adds intonations to the assistant's voice and gives the opportunity to create custom voices, e.g. celebrities or the branded voice of the Mobile Operator.
Tovie AI's Mobile Personal Assistant (PA) – Key Features Mobile PA Showcase Video
To book your exclusive demo, email contact@tovie.ai