How
Bradwell B

skyrocketed project awareness with а сhatbot

Bradwell B is a proposed nuclear power station at Bradwell-on-Sea in Essex, put forward by China General Nuclear Power Group (CGN)
Background
A project as ambitious as the Bradwell B nuclear power station can open up huge opportunities for the community of Bradwell-on-Sea in Essex, through high-quality jobs, economic growth, skills and training initiatives.
At the same time, such projects bring with it potentially big impacts for a local community and gain considerable interest from members of that community concerned about their environment.
Although still in the early days of planning, the project is committed to engagement with those affected by all aspects of the development, including neighboring communities, local authorities, and relevant regulatory bodies. Answering the challenges presented by the coronavirus pandemic, and the obvious need to keep people safe.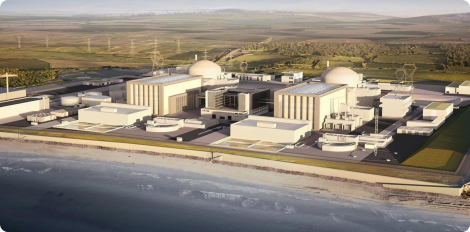 The Bradwell B project introduced ways to engage with members of the neighboring communities remotely. This included the development of a chatbot application and virtual exhibition on the Bradwell B website.
Provide a more engaging way for people to find out about the project
Give website visitors an easy-to-use tool to locate information specific to their interests and/or concerns
Signpost website visitors to more detailed information
Understand what areas of the project people are interested in
The chatbot application works as a pop-up on the homepage, supporting visitors with up-to-date information and guidance on where to find more detail if they want
The facility pops up when people arrive on the homepage asking if visitors have questions about the project. For any questions that the chatbot doesn't understand, the visitor receives contact details for the project team.
The chatbot's answers provide initial information on the project proposals and then signpost visitors to more in-depth information in the other documents.
The chatbot has been an engaging and eye-catching way to encourage website visitors to explore the project information. The monthly summary reports allow the project team to understand what our visitors are interested in, allowing us to tailor future communications to them.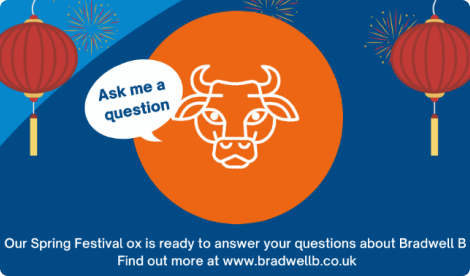 A monthly report is produced which allows the project to understand what people are interested in. If there are gaps in responses, the team can quickly provide answers for future questions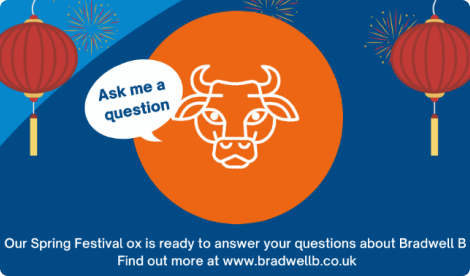 The project has also been able to change the chatbot figure during festivities, such as Christmas and Chinese New Year. Providing a fun way to engage visitors, as well as providing content for promotion on social media.