How multi-language chatbots benefit businesses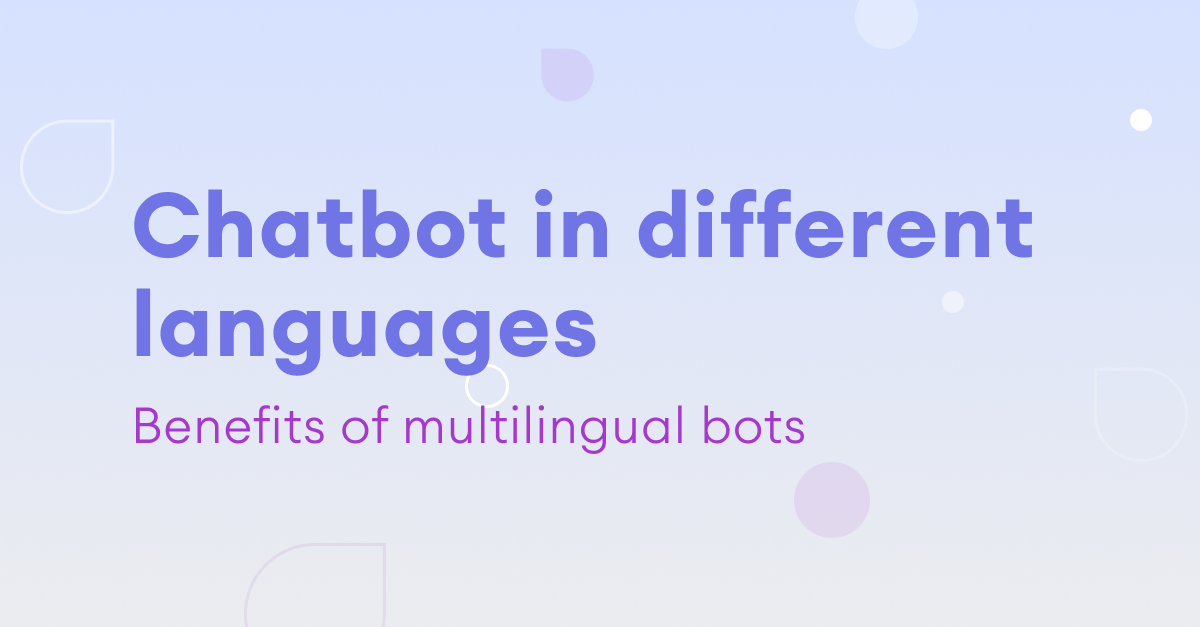 Globalization is a trend that affects all industries, and conversational AI is not an exception. A recent study concluded that 66% of users use machine translation tools when shopping online but are often left confused and unable to understand the true meaning of the original language.
Now the market has a wide range of solutions for international businesses: monolingual bots, bilingual bots, and multilingual bots. However, the main aim of implementing such a solution is to make customers feel comfortable and let them know that the company respects their traditions, values, and multilingualism.
What is a multilingual bot?
Multilingual chatbots are a great way to seamlessly provide service to customers all over the world in a convenient way. A multilingual chatbot provides support for users in three or more languages, unlike bilingual and monolingual bots, which understand only one or two of them.
The functionality of multi-language bots depends on their purpose:
Be in touch 24/7

Provide useful information

Receive and process orders

Help to choose the right product etc.
So why are multilingual bots important?
A series of studies by Common Sense Advisory highlights the enormous importance of multilingual communications for international B2C and B2B. Their study, published in 2020, surveyed users from 29 countries, including Brazil, China, France, Germany, India, Italy, Korea, and Spain.
The study found that users prefer to make purchasing decisions in their native language rather than in a foreign language such as English.
Some interesting highlights were found:
40% will not buy in another language

65% prefer content in their native language

73% want product reviews in their language

65% prefer content in their language, even if it's low quality
A case study of UNICEF and WHO
Multiple language support is ideal for large companies operating in multiple countries or global social projects. In 2020, UNICEF ESARO and WHO/Europe launched the HealthBuddy+ mobile app.
HealthBuddy+ is an interactive mobile app where you can ask your questions, report rumors, and share your thoughts on COVID-19. The bot is currently available in 19 languages, including English, Spanish, Italian, Kazakh, and Portuguese.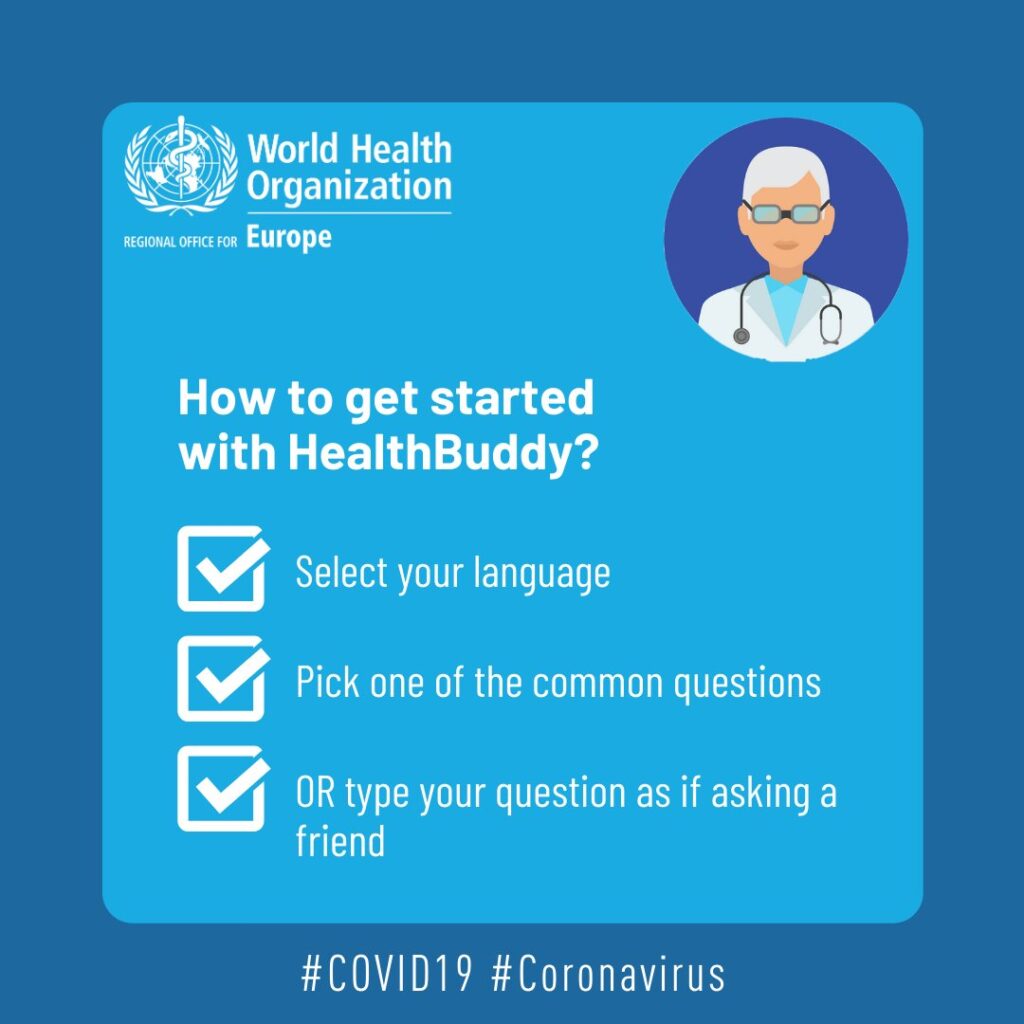 Benefits of using a Multilingual chatbot
Multilingual bots help businesses keep the bar high by staying in touch with customers in their native language. What's more, companies don't need to expand their staff with multi-lingual employees and spend on HR budgets. A multilingual bot that can easily switch between languages, improving and personalising the customer experience.
Worldwide customer support
A series of Common Sense Advisory studies found that 75% of respondents want product information in their native language, and non-English speaking users are more likely to make a serious purchase decision only if they use their native language to do that.
Most users want to communicate in their native language when contacting a chatbot. Multilingual bots, therefore, help customers during and after the buying process and allow the business to easily enter the local market.  
Chatbots are also known for their ability to respond quickly and be on call 24/7. So it doesn't matter if your customer is in San Paolo or Tokyo, they will get a response right away.
Reduced costs
Hiring employees who speak certain languages can be time-consuming and cost a fortune. At the same time, using a multilingual chatbot is a simple and cost-effective solution for dealing with foreign markets, from the sales to the customer support step.
Chatbots don't need time to learn customer communication scripts, so you don't need extra time to train them and monitor service quality. In addition, your team will be able to focus on the operations that matter. 
Increased customer retention rates
With multilingual chatbots, you can take customer satisfaction and engagement to the next level. According to Zendesk, after more than one bad experience, about 80% of customers say they would rather deal with a competitor. 
To not only minimise bad experiences, but also to increase customer retention, localization should be done throughout the customer lifecycle. Multilingual bots bridge a communication gap by helping users on all channels. As a result, multi language chatbots make clients more loyal to the brand.
How to build a multilingual AI chatbot?
Various NLUs (Natural Language Understanding) can be used to implement a multilingual bot. The languages supported and the modes used by the bot to switch from one language to another vary quite a lot and depend on the capabilities of the platforms. For example, Dialog Flow supports more than 50 languages, and the bot selects the language depending on the device or channel location. 
To sum up
There was a time when people limited their business to a certain country or time zone. From now on, there are multi-lingual chatbots that allow all of us to forget about geographical boundaries and make customers even more loyal. 
Employee training requires additional costs and slows down business, whereas chatbots can be the first line of support today and will do an excellent job. Thus, multilingual AI bots are a must for businesses that want to thrive globally.
Sign up for Tovie AI newsletter
Get the latest posts and fresh analytics delivered straight to your inbox