Black Friday 2022: What Strategies Should Retailers Put Forward in the Midst of Inflation?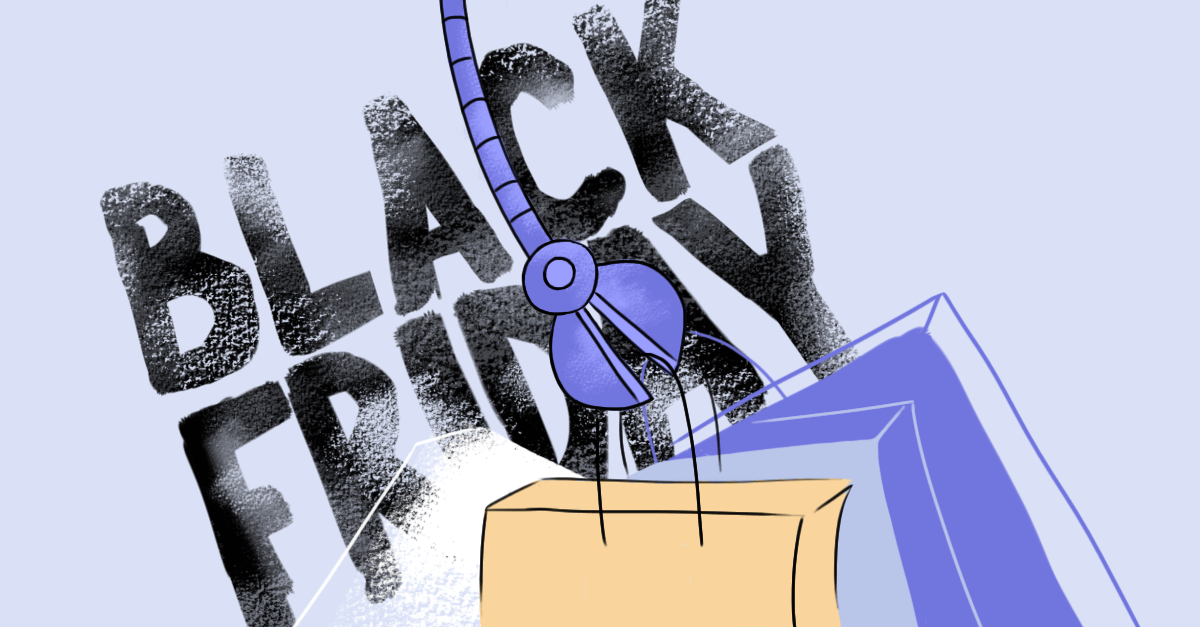 Black Friday 2022 is predicted to be as busy as ever. With looming inflation and recession, consumers will be fast to the mark to ensure they get the best discounts to make the most of their disposable income this holiday season. According to the IMRG – The UK E-commerce Association Black Friday 2022 is expected to attract a 23% increase in consumers, compared to previous years, all keen to benefit from this seasonal sales window.
As consumer wallet is getting smaller and decisions are more considered, retailers have to carefully map out the consumer journey to attract their interest, and create desire in order to quickly win that purchase decision or increase their basket size both online and offline. Black Friday 2022 sales are expected to reach pre-pandemic levels despite the economic pressures of skyrocketing energy prices and interest rates.
According to Adobe's e-commerce data survey in the UK, 64% of people would like to see retailers personalising and creating smooth in-store and online automation for both this Black Friday. Therefore, it is no surprise that forward-thinking retailers will have already raised their game and put the customers at the heart of their operations by creating an omnichannel e-commerce sales strategy. Omnichannel creates a seamless streamlined and personalised consumer journey allowing the retailer to drive sales through multiple channels like desktops, mobile devices, and in-person stores to drive loyalty and drive sales. In line with an optimised omnichannel strategy, there are other forces at play in the ever-evolving world of retail.
Shoppers will get into shopping mode early
The consumer shopping pattern shifted significantly during the pandemic. Customers bought in early November over the last two years. While supply chain and inventory issues were the primary reasons at this stage, now it is driven by inflation. Running great promotional offers well before Black Friday and Cyber Monday as a tease will be key to attracting attention, this will not only help to create a sense of urgency and build the fear of missing out (FOMO) but it will also boost conversions and help retailers remove excessive stock purchased during the inventory crisis, clear the way for new product lines and drive momentum in inventory turn.
Customers expect value in shopping experiences
The early pandemic years saw buyers' marked preference for a frictionless experience. They gravitated towards online shopping, but in 2022, they will go a step ahead. Alongside comfort and convenience, shoppers will also look for lower prices with a smooth and impressive in-store shopping experience. This is where AI chatbots and virtual shopping assistants can fill the gap by making it a more personalised and interactive experience for shoppers.
According to Tovie AI, the future of e-commerce is conversational. While 29% of retailers say delivering consistent shopping experiences across online and offline channels is a challenge, bridging the physical-digital divide between online and in-store shopping experiences is the trend that will dominate e-commerce and retail in the next few years. Not only AI chatbots can bridge the gap in shopping experiences, but also help shop assistants have a better work-life balance and improve their skills to the next level.
Brick-and-mortar stores will drive growth
Online shopping remains a convenient option for most shoppers. But buying journey is no longer a linear physical vs. digital experience. Buyers interact at multiple touchpoints before completing their purchase. As you prepare to offer competitive prices on your website, buckle up to fulfil this demand in-store by enabling digital payment solutions and self-services with AI technology. It will help you mitigate health concerns, avoid exhausting your staff with extra shifts and offer a better shopping experience.
Consumers will choose sustainable options
Research by Sprout Social reveals that nearly 72% of shoppers want brands to contribute positively to society. A company's sustainability practices on products are the topmost factor influencing buying decisions. Modern shoppers won't buy from you if there's a value mismatch.
Retailers need to be able to recommend sustainable options for shoppers. Utilising virtual shopping assistants will help retailers showcase sustainable products via NFTs and direct customers to your sustainability initiatives on the website or in stores.
Economic turmoil and shifting consumer preferences will have a lasting impact on Black Friday sales and beyond. You need a well-informed strategy that removes operational roadblocks and boosts profitability over time.