MWC 2023: Conversational AI Set to Drive Telco Innovation with Tovie AI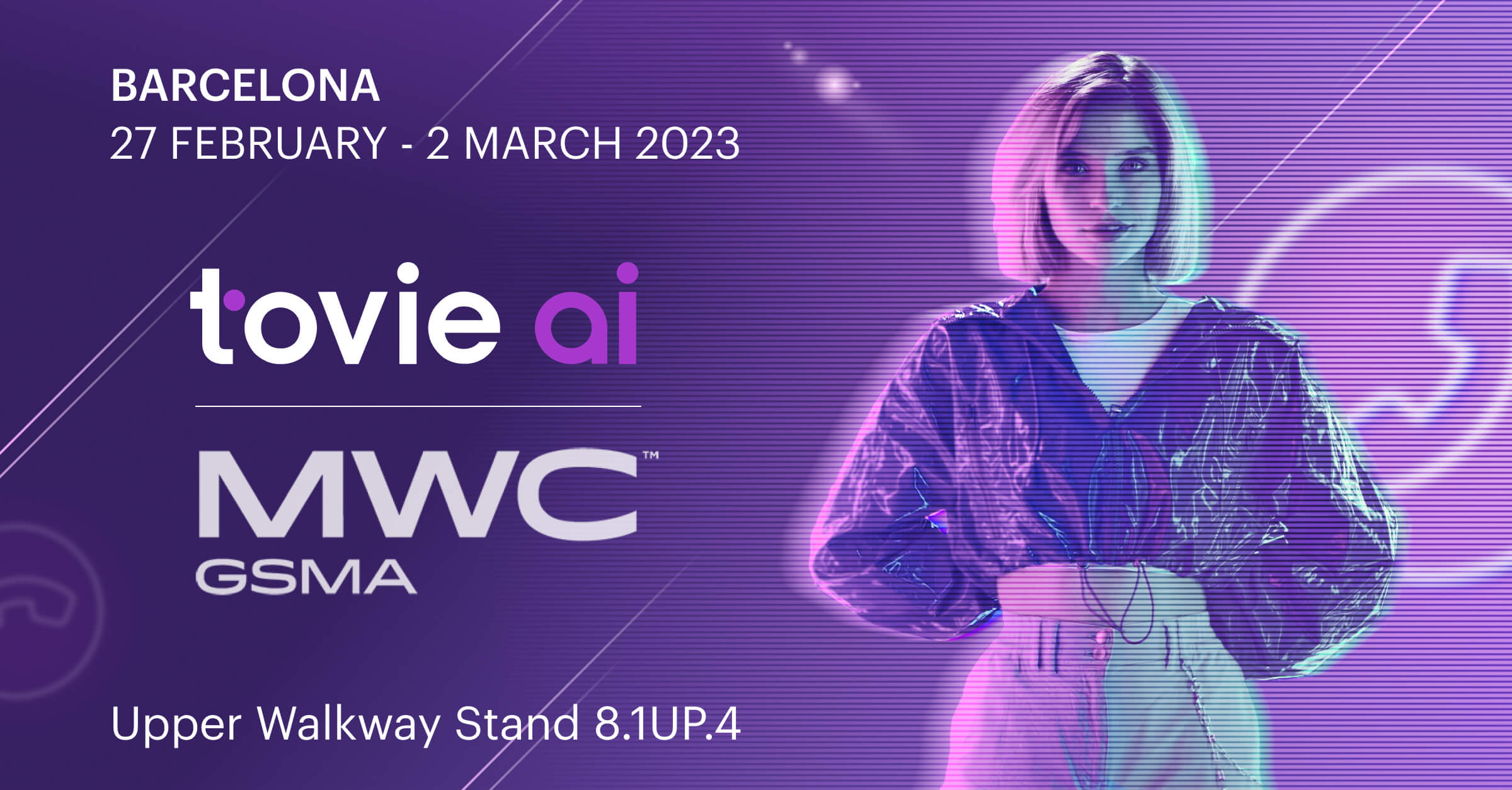 With the countdown to MWC 2023 on, conversational AI market innovators, Tovie AI, have announced their inaugural participation at the annual Barcelona show. The start-up, located in Upper Walkway stand 8.1 UP4, will unveil its range of advanced, first-to-market, conversational AI-driven voice technology and natural language solutions to the global telco market, propelling telco customer service, retention and experience to the next level.

5G is a golden theme at MWC as it is empowering the next wave of telco innovation globally. According to the Global Mobile Supplier Association, 'More than 443 telecom operators in 133 countries are accelerating investments in 5G to take advantage of its ultrafast data rates, extremely low latency and massive traffic capacity.'

These investments drive huge revenue potential, as forecasted by Juniper Research, which stated that, 'Mobile operators will generate $625 billion from 5G services globally by 2027 against $310 billion in 2023.' This broad market adoption paves the way for innovative and automated communications, at the connected intelligent edge. This is where the Tovie AI conversational AI, virtual assistants and AI bots come into play. This tech delivers significant benefits and sustainable advantages across the telco's 5G operations.

Tovie AI will unveil an innovative AI-powered solution for mobile operators that can replace voicemail, relieve subscribers of spam calls and kick-start Interconnect and NPS growth. The solution has little to no equivalent on the market and integration with the much-discussed ChatGPT chatbot is what makes it intriguing yet impactful. In addition, Tovie AI will demonstrate the different ways telco infrastructures, products and services can benefit from its conversational AI solutions, such as voice bots and virtual assistants.

Joshua Kaiser, CEO of Tovie AI commented:
"Telcos are in a perpetual race for innovation and price: value protection; conversational AI opens multiple opportunities to deliver that. The exploration and possibilities are truly endless with direct benefits for customers. There are many telco ecosystem touchpoints where our conversational AI creates additional service value, benefits and features for the end consumer. Our tech not only creates new monetisation opportunities for the operator but also serves well to aid retention and acquisition. Personalisation of the operator service as well as mobile interactivity is the future which has already started."

The telecommunications market is one of the fastest-growing industries that use AI in many operational aspects of business, including improving customer experience and network reliability. According to Grand View Research, 'The global artificial intelligence in telecommunication market size was valued at USD 679.0 million in 2019 and is expected to grow at a compound annual growth rate (CAGR) of 38.4% from 2020 to 2027.'

A recent intelligent edge innovation that has hit the headlines is the ChatGPT market launch. This has attracted vast media attention to conversational AI, has rocketed cross-sector interest, and stimulated a race to understand its implications and benefits before adoption, the Telco industry included. Tovie AI can discuss its own adoption and integration of OpenAI's technology or chatbot and what it means to partners.

To book your exclusive demo, email contact@tovie.ai.