How to Stop Unwanted Robocalls when Smart Voicemail doesn't Work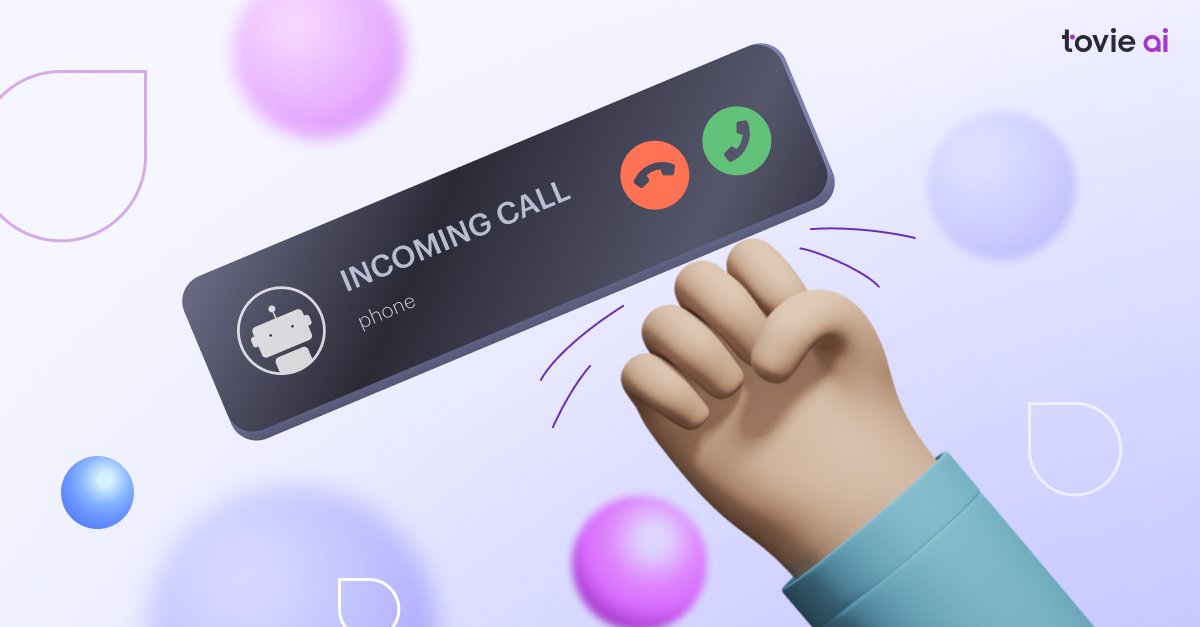 Fraud calls, telemarketers, scams… Today, users are barraged with billions of unwanted calls and unwanted texts. Smart voicemail doesn't work anymore and many people have completely stopped taking calls.
Despite several efforts from carriers, telecom regulators, mobile operating system developers, smartphone makers and a global pandemic, spam calls continued to pester and scam people around the globe in 2021— and they only got worse. According to Truecaller, spammers have become more sophisticated and spam call volumes continue to grow. In 2021 alone, subscribers  worldwide received over 184 billion calls from spammers. 
In the past 12 months, over 68.4 million Americans lost money to phone scams. This is a clear increase compared to last year's 59.4 million and 56 million from 2020. Once again, this is the highest number recorded since the Stockholm-headquartered firm started researching scam and spam calls in the US 8 years ago.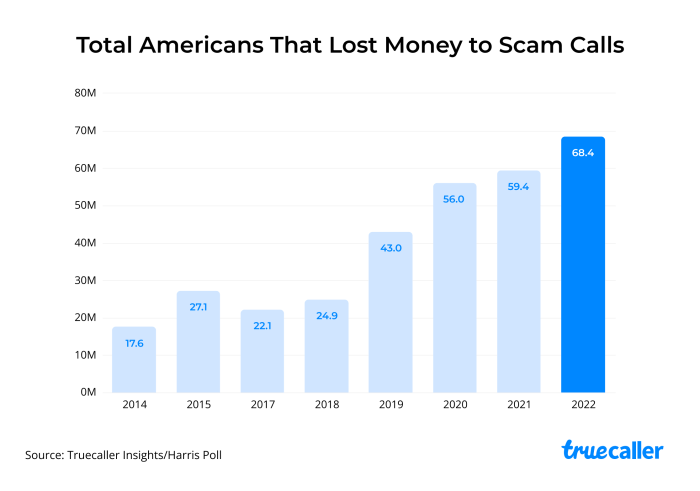 What can an average subscriber do in order to stop robocalls and avoid this stress? 
The Federal Communications Commission (the FCC) drew up some consumer tips to stop unwanted robocalls and avoid phone scams. And the main advice here is simply not to answer calls from unknown numbers or start using robocall-blocking technology.
Did smart voicemail get really smart?
Referring to the FCC's last advice, todays subscriber can choose among many modern voicemail solutions (smart voicemail, mobile spam blocker, spam protection, visual voice mail (VVM), etc.). But they mostly work as a traditional answering machine, converting voicemail to text messages. The only modern thing is fun greeting voices, but that's it. The voicemail won't understand what a caller wants and it certainly won't tell them to never call again. 
Besides, not that many telecommunication providers offer solutions like these.
Consider Conversational AI
The combined powers of conversational AI and real personalization can bring mobile services to another level, where mobile operators protect subscribers' time and money, while also increasing customer satisfaction and loyalty.
What is Conversational AI?
Conversational AI combines natural language processing (NLP) with traditional software like intelligent agents (chatbots, voice assistants), or an interactive voice recognition system to help customers through either a spoken or typed interface.
Telcos can save up billions on customer care management by turning to 'telcobots' – telco virtual assistants.
Tovie AI, an international vendor of professional conversational AI tools and technologies, introduces a revolutionary new service for Mobile operators – the Mobile Personal Assistant.
Working as a digital secretary, the AI Mobile Personal Assistant will accept incoming calls, protect from scammers and ask for the reason for calling when subscribers are reluctant or too busy to talk. It can turn a scammer down, confirm a haircut appointment, talk to a deliveryman and get all the details. The virtual Personal Assistant will engage in a conversation if the user is busy, unavailable, or doesn't want to pick up calls from an unknown caller. The PA can easily detect potential scam calls.
Visit the Mobile PA web page to watch a demo, listen to the call records, and test the personal assistant text bot.


Satisfied customers are your biggest advocates
With the Mobile PA subscribers can set up a custom script, using their own answer options. They can enter the name and a reason they are not picking up the phone, and the mobile assistant will use it once it receives the call.
The intelligent virtual assistant has dozens of ready-to-use dialog scripts. It will specify the reason for calling and the best time to call back. Users can customize the mobile assistant's greetings, choosing from a selection of different voices that suit their personality best.
The mobile assistant recognizes the intent of the call and keeps the conversation within the context. The subscriber will then get an audio file and a text transcript of the dialogue in their mobile provider's app or their preferred messenger app.
Figures speak for themselves
Designed as an alternative to boring voicemail, the tried and tested solution Mobile PA protects subscribers from scammers and unwanted calls. A recent launch with one of the largest mobile operators in Europe has shown some excellent results.
Spammers engage in a dialogue with the smart Personal Assistant assuming that they are talking to a human. This results in an extended call duration and interconnection revenue growth:
Net Promoter Score surveys made after the project launch with a mobile operator show solid performance: 92% of Mobile Assistant users are happy to recommend it to their friends and relatives.

12% of Mobile Assistant users are willing to pay for premium voices and custom greetings. Adding celebrity voices to a branded marketplace can generate additional revenue for mobile operators.

54% of paying customers pay to renew their subscription for the second month of use.

45% extend paid subscriptions for the third month.

The Mobile PA can deliver a text transcript of the dialogue to a branded mobile operator app, which encourages continued use, increases user growth and retention rates.
Customer experience and satisfaction are crucial for any business. Users don't want to waste time on scam calls, but they wouldn't want to miss out on something important. Spare them these worries.
Artificial intelligence acts as a technological innovator for the foreseeable future, so why not consider implementing it today? Tovie AI can help to affirm your position as the most advanced mobile operator with this cutting-edge technology.
Visit the Mobile PA web page to watch a demo, listen to the call records, and test the text personal assistant bot.