Top Things to Consider When Building Debt Recovery Bot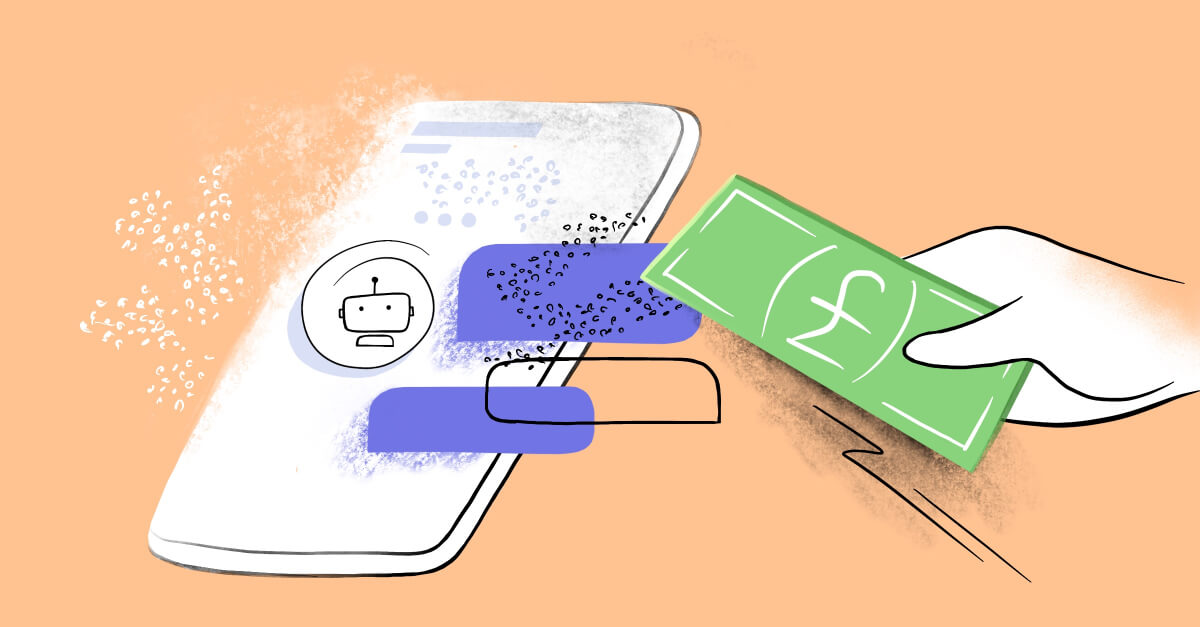 AI-powered bots are gaining momentum in the fintech industry: businesses rely on them to virtually assist and guide customers to discover various products and services provided by financial institutions while maintaining the quality of their services.
In fact, many financial organisations are planning to deploy solutions enabled by AI: 75% of respondents say they're currently implementing AI strategies. More than 50% of the customer interaction process can be completed by an AI assistant which can handle most of the simple issues such as identification, notification and confirmation of promise-to-pay dates. A collection bot can replace an entire contact centre. Such a bot is able to make up to a million calls and texts a day, showing an 80% increase in debt recovery.

Debt recovery automation is not a new concept. In today's financial service businesses, SMS, email and voice notifications are commonly utilised to inform defaulting customers on mass and at scale due to the costs associated with them.
This type of approach is scalable, but it is static and passive in its approach as it serves more to remind a customer of their obligations than to understand an individual's situation through real-time engagement as a human agent would. Of course, recovery operations should try and use the best of both worlds. Here are some crucial things to consider when implementing debt recovery automation.
Tailor messaging for every stage of debt recovery lifecycle
The credit life cycle consists of several stages. To get desirable results and offer a better customer experience, it's important to make sure your messaging is adequate for a particular stage.

Preventative Stage: at this point, an AI bot is often used to send gentle reminders and encourage repayments.
Early Delinquency Stage: conversational agents can drive a conversation to determine the default root cause, send reminders and escalate the issue to a human agent if necessary.
Advanced Delinquency Stage: here, a debt collection bot can also drive a conversation, by empathising with the root cause, and gently informing about non-payment consequences. After that, the bot can suggest detailing a new repayment plan to the customer or transfer the task to the human agent in more challenging cases.
Legal Stage: here AI voice bots or chatbots deliver final notices, provide the necessary information and drive final actions.
The Tovie AI's debt collection solution automates the entire debt recovery process, resulting in higher recovery rates and an improved single customer view that combines existing data with communication history analytics to determine the propensity to pay and personalise customer experiences.
Look into ready-made scenarios
When combined with AI, pre-built scenarios eliminate guesswork from configuration, which means fewer configuration errors and a faster implementation process. Thus, it's better to consider debt recovery solutions that provide ready-made, market-tested scenarios spanning the entire recovery process. With Tovie's low code scenario configuration interface, businesses can take control of each scenario within their operations by themselves or in conjunction with Tovie, make changes/enhancements where needed, and deploy new scenarios to deal with use cases that haven't yet been considered and or leveraged.
As part of our AI training, our models are already pre-trained to identify common causes of non-payment and empathise with individuals based on their experiences.
Use context & data for personalisation
Context and data are extremely powerful tools for debt recovery, as they allow collection agencies to tailor their interactions with customers at the level of the individual. By integrating the single view of the customer – always within defined boundaries, of course – businesses can offer their customers payment plans and deferred payment cycles, as well as individual discounts.
In different scenarios across the debt recovery lifecycle, Tovie AI's technology can enable personalisation by combining external data and context collected from conversations.
Explore integration opportunities
Integrations allow collection scenarios to retrieve customer data seamlessly and set up campaigns to reach out to delinquent customers and drive meaningful defined actions. An organisation can gain a synchronised view of customers by automatically attaching context, analytics, and transcripts to customer profiles.
Integration with payment infrastructure helps drive customers to make payments regardless of the channel, whether it is email, SMS, third-party social or telephony.
Backed by a powerful technology platform, Tovie AI's solution is capable of integrating with existing systems be they customer databases, CRMs or payment terminals.
Gather insights for propensity to pay data
It can be invaluable to your organisation to gain insights into customer behaviour across an individual interaction lifecycle. By analysing this data, one can determine which clients need to be convinced to pay further, and which clients need to be pushed straight through to the legal stage of the collection process if they will never pay.
Using Tovie AI technology platform, one can combine the insights derived with existing and 3rd party customer data to obtain a single view of the customer and ultimately determine their likelihood or "propensity" to make payments on their outstanding balance.
So, Tovie AI's debt collection solution is based on a multichannel technology platform that allows businesses to communicate with customers at scale. Powered by AI technology, it replicates human conversations, collects real-time data, and gains invaluable insights, while driving engagement and empathy. Learn more about the solution.