Leverage loan collection performance with Debt Collections Bot
Automate all aspects of a default management process, reducing collections cost and delivering a more attentive interaction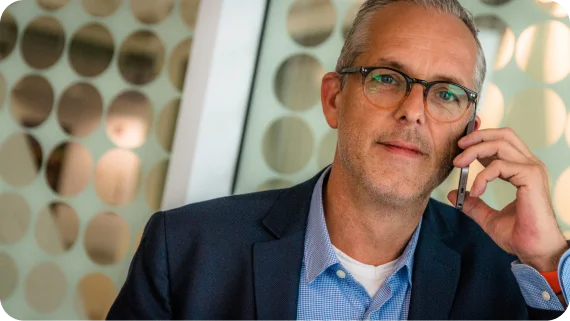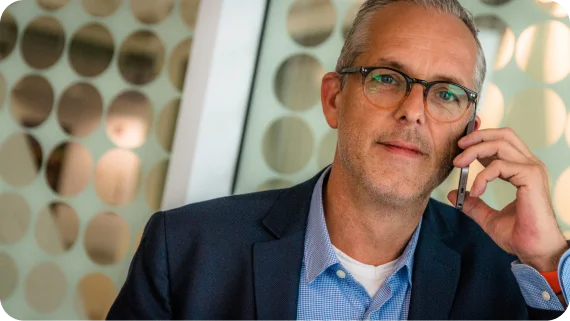 Challenge
Debt collection agencies encounter inefficiencies in extending customer coverage along with raising staff and mobile service costs
Solution
The smart bot makes up to a million texts and calls a day, informs defaulters about their debts, and makes sure payments are on their way
Results
The bot automates the debt collection process, saving up to 50% on agents. In this way, organisations get a higher conversion rate and extra revenue
Fight defaulting while maintaining excellent customer service
The Debt Collections Bot deals with debtors much faster and 35% cheaper than agents
The bot uses voice, SMS, WhatsApp, and Telegram apps, enabling debtors to communicate with an agency over the channels they feel most comfortable with.
It can show empathy by responding in a more supportive manner after analysing the debtor's emotions.
35%
call centre costs reduction
56%
of debts are paid off after the conversation with the bot
75%
of debtors listen to the bot until the end of the call
100сalls/min
while agents can handle only 100 calls/day
Provide utmost flexibility in debts recovery
Improve loan repayment rates
Clients with arrears are usually reluctant to talk openly about their debts, ignoring messages and calls from debt collectors. Knowing that it is a robot they are speaking to, customers will feel less pressured
Take the load off collection managers' duties
A single 24/7 operating collections bot can replace the entire contact centre. Designed specifically for a variety of debt collection practises, it has script samples and debtor status lists
Automate customer coverage
Automate your existing default management process by creating custom call flows. Make decisions based on the data collected by the bot, getting real-time results
Manage debt recovery with better efficiency
The virtual assistant initiates automated debt collection calls to late-paying customers
Reimagine the debtors journey with AI
Compliance with the law
Ensuring compliance with asset receivables collection laws in a heavily regulated industry is an ongoing process. Debt Collections Bot scripts comply with all established laws and regulations of the FCA and CSA
Omnichannel collections
The bot can interact in a text or voice channel convenient for the debtor. It engages in a dialogue with the customer, confirming payment dates, and providing answers to frequently asked questions
Human-like dialogue
The phrases and details a smart bot mentions, as well as its reaction to interjections, create the sense of communicating with a real person
Data gathering
During the conversation, the bot collects data like the status of the dialogue and the client's responses, allowing it to aggregate and visualise the necessary data. Can be integrated with your CRM
Outbound calls
WhatsApp
SMS
Email
Telegram
Trained & live on the line in 4 steps
Discovery
Collaborative work to identify user requests and develop tailor-made scenarios
Development
We train the bot and add recorded replicas with the voice of your choice
Deployment
We deploy the bot to channels and test outbound communication with a group of real users
Maintenance
We improve the bot and add new intents according to user feedback
Debt Collections Bot generates significant value and boosts performance
87%
Reduction in human error
43%
Increase in efficiency
80%
Increase in debt recovery
Want to learn more? Get our free report on the UK debt collection industry
AI debt collection software allows companies to automate debt collection strategies, while also staying within the ethical framework and providing a human-like approach.
UK households are facing a cost-of-living crisis. In July 2022, the annual rate of inflation reached 10.1% and it is expected to peak at 13% in early 2023. This is why companies using any AI solution for debt collection, such as a loan bot or smart IVR, have to focus on customer empathy first and foremost today.
AI and debt collection combine to help companies be as courteous as possible to people in a predicament, while still focusing on recovery.