Voice bots 101: Everything you need to know about AI-powered contact centre automation. Part 2.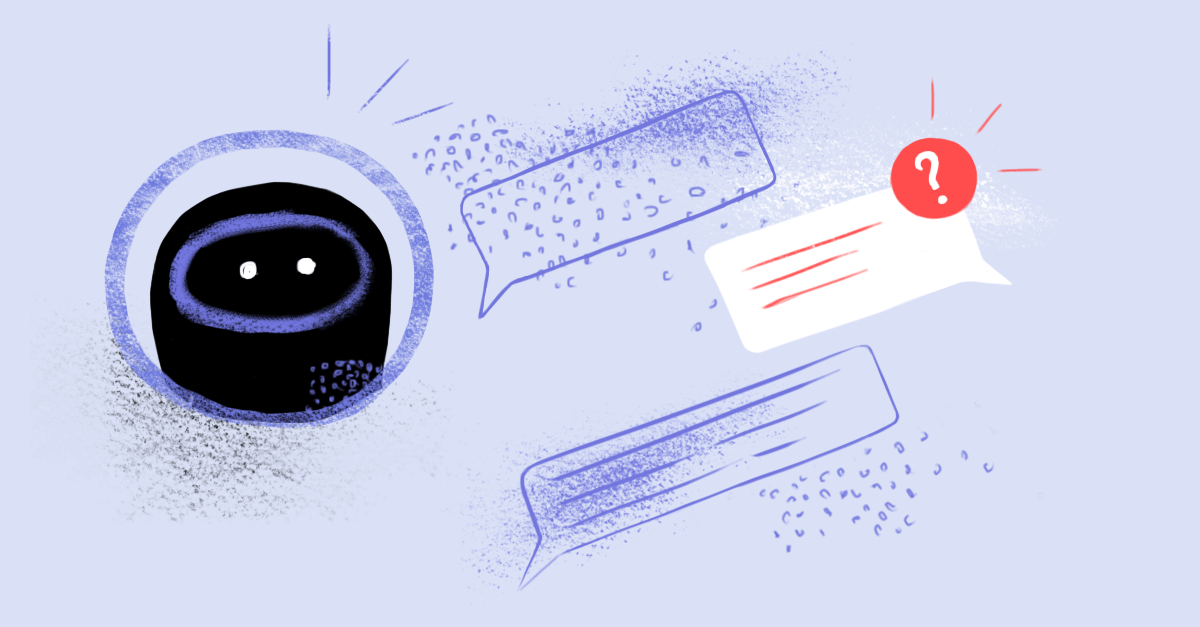 In Part 1 of this article we, we've talked about voice bots and listed the most common cases for contact centre automation. Here we'll discuss what technologies businesses need to power contact centre automation.
Tech behind contact centre automation: IVR, ASR, TTS, and more
So, up to a certain point, contact centres can exist without automation, but then they need solutions that enable them to transfer the mentioned tasks to a conversational AI assistant. Several technologies make this possible.
IVR or Interactive Voice Response
What is IVR? In simple terms, Interactive Voice Response software enables customers to interact with businesses over the phone by pressing buttons and listening to pre-recorded messages being played. One can create an algorithm, when, depending on what users say, a different message plays. Also when integrated with internal systems, IVR can retrieve necessary information about the caller, and get back with an answer or perform certain actions.
For example, the user complains that the Internet is not working. The IVR responds that their account balance needs to be topped up, and offers a promised pay option. So, during such a call, the program receives the user's phone number, discovers their client ID, checks the account balance, and plays a certain message. If the payment is made, this information must be specified in the internal systems and returned to the Internet user. This conversation between the user and the IVR seems simple to us, but there is a lot of programming behind it.

This kind of IVR, where we need to press 1-2-3 to get the result, has been around for some 15 years. The new generation of IVRs, which are called "smart", sound more "human" and understand natural human speech. Research shows that if users are given a choice between saying something or pressing a button in a telephone conversation, they are more likely to use voice commands because it is the most natural interface. To make voice-based communication as comfortable as possible, you need three key technologies:
Speech recognition and intent determination
To address user inquiries adequately, Smart IVR needs to understand what they are saying. This is where automated speech recognition (ASR) comes into play. This is the technology without which Smart IVR and voice bots in general wouldn't be possible, transcribes what is being said over the phone to grasp the core of the message. People use different words to express the same thoughts and complaints. "The Internet is not working", "I can't launch the browser", and "connection problems", are all descriptions of the same situation. Intent determination, the key aspect of ASR, is figuring out what people say to handle the situation properly.
Form-filling
Similarly, a person orders a cab to a certain address, at a certain time. Here, in addition to ordering a cab, the person gives us the extra information we need to perform the service. The algorithm that allows you to understand what the person said and what they didn't say is called slot-filling or form-filling. This is where contact centre AI comes to the rescue and solves such additional linguistic problems. This information cannot be extracted by simple software you almost always need neural networks for that.

So, the bot script we create contains the obligatory steps like "a person asks the question," and "the bot understands what the person wants"- the intent is defined, and slots are filled. After that the bot moves on to the next phase and either clarifies the details or processes the order, ending the conversation.
Text-to-speech technology
To ensure the voice bot answers out loud to the customer, we need to give it a voice: either a prerecorded voice of an actor or use the TTS (text to speech) technology. Find a person with the voice you like, ask them to record the necessary lines, and use them in the voice bot.
Another option is to use synthetic voice. This is when neural networks process text and read it out in a special voice. Of course, it is easier to make a voice bot using synthetic voice. Either the bot's logic or the company's internal processes can change, and the bot scripts have to change as well. If we use a voice actor, we have to record the lines again for every iteration. If we use a synthetic voice, we can just change the text.

Checklist for contact centre automation
Brainstorm the topics: call a technician, confirm the order, notify that insurance is due for renewal – list all the topics for interaction with customers you can think of.
Think about statistics: how many of these calls do you make regularly? How much time do contact centre agents spend making those phone calls: if you make 100-minute-long calls and 70 two-minute-long calls, it's more efficient to automate the second topic. Each topic is a separate scenario, and after automating one you can move on to the next one.
Choose scenario: Here it is crucial to find a balance between the complexity of a scenario and its efficiency. Therefore, it is better to start with simple ones and move to complex ones.
Think about integrations: often the bot needs to address other systems like CRM, helpdesk, etc. You should also consider this when planning a scenario.
Define metrics: now you need to understand what metrics the bot will affect so that you'll be able to calculate its effectiveness.
Calculate conversion: for outbound calls, you need to define everything related to conversion. For example, you want an operator to talk to 100 customers, they reached 30, and negotiated a deal with 10. The bot reached 30 and got a deal in 5 cases. But the bot costs the company less, and the remaining 25 that the bot got through become leads that a human agent can contact later by the operator.
Make a checklist for software vendors: what does the voice bot need to do? Call, answer, transfer to a human agent, understand natural language, generate a response, integrate with CRM systems – be sure to list everything you've come up with. The vendor who checks the most boxes wins.
Learn more about contact centre automation here.