Cash out the most of retail with Conversational AI
Reinvent your business through the application of conversational commerce tools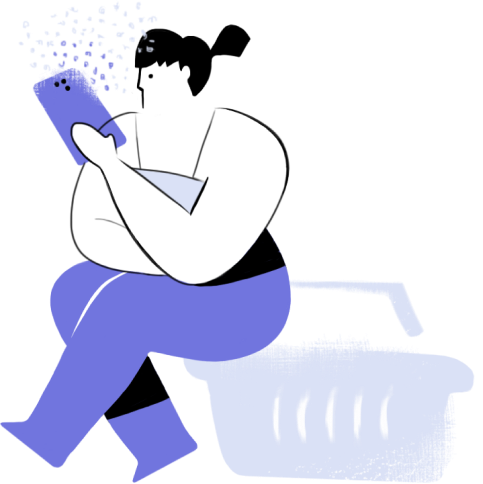 The modern customer is busy, so less means more
78%
of companies use AI sales bots for self-service in simple scenarios
#1
benefit of chatbots in retail is 24/7 support, according to consumers
60%
of voice assistant owners shopping with voice
by 7-25%
e-commerce revenue increases when using AI chatbots for abandoned carts
Most customers value easy-to-use navigation and an online experience. They seek a business that solves their problems quickly and entirely
Today, buyer patience is at an all-time low. Speed is more important than ever. There is a growing trend toward streamlining retail operations, minimizing business costs, and implementing conversational commerce channels.
Tovie AI's top-notch technology puts you ahead of the competition and improves the shopping experience.
Simplify retail service for your customers
Acquire
Personalize shopping experience
Provide consumers with easy access and real-time information right on the website with a chatbot in retail.
Recover abandoned carts
Send coupons & promotions
Notify when favorite products receive discounts
Engage
Keep your clients updated
Chatbot and voice-first technologies allow customers to receive important information at the time they need.
Keeps track of order status
Changes in delivery details
Courier contacts
Returns and refunds policies
Support
Provide 24/7 support
Perfect customer service is fast service. Your hotline agents don't have to work 24/7 to provide the best customer service. Make sure AI-powered agents can answer FAQs, send reminders, and advise customers round-the-clock.
Enhance
Make shopping easy
Customers almost never know what they want to buy at the moment. Simplify digital catalog browsing with voice bots and smart assistants skills.
Case
Tikkurila bot brings customer service to another level
The smart bot helps to choose the right paint and builds brand confidence
Helps to pick the right paint among 200 other materials, aligning with a decision tree of 50 questions and 70 types of surfaces
Shows product characteristic, certificates, and labels
Understands queries even if the user misspelled the Finnish paint name
Serves over 100 queries during the weekends and 40 queries per night, automating 30% of work

-30%

of work automated

>100

queries during the weekends and

40

queries per night